Smile Confidently with Our Top-Quality Dental Services in Rockford
Are you searching for the most reliable Rockford dentist to care for yourself and your family? Without question, oral health is a critical element in maintaining an optimum level of well-being. Poor dental hygiene often leads to painful problems, such as cavities, gum disease, and even tooth loss – but it can also inflict untold damage on our self-confidence. Research has evidenced that having decaying teeth or losing them can drastically reduce one's sense of worthiness. Therefore, taking care of your mouth isn't just about keeping your smile looking good; it's about feeling great too!
Rockford Dentist
Do you want to find the best Rockford dentist? Look no further than Dental Designers – they are truly the cream of the crop. At Dental Designers, we are aware of the significance that healthy teeth and gums have on our overall physical health as well as mental well-being. We strive to provide comprehensive dental treatments to help all our patients attain optimal oral health. Our team of highly qualified dentists offers a broad range of services, from regular cleanings to cosmetic procedures like veneers and implants. Furthermore, for crooked or misaligned teeth problems, we also deliver orthodontic solutions such as Invisalign® – enabling you to get your dream smile!
Our Dental Services
Dental Teeth Cleaning
Caring for your teeth is fundamental for preserving overall health, making dental examinations a necessary part of life. At Dental Designers, experienced hygienists use specialized tools to remove plaque and tartar during professional dental cleaning – ensuring that you'll sport a beaming smile while feeling remarkably refreshed! At Dental Designers, our exceptional hygienists will carefully clean and floss your teeth to eradicate any residual bacteria or debris. Then, they'll apply fluoride treatments and protective coatings as additional protection against future cavities or decay. Regular dental hygiene appointments are essential for maintaining a healthy mouth – so book yours today!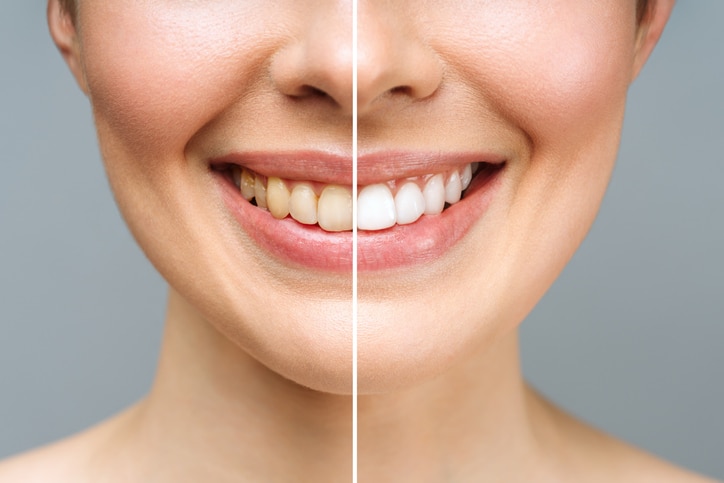 Fillings and Sealants for Cavities
At Dental Designers in Rockford, we specialize in safeguarding your teeth from cavities and decay with our fillings and sealants. Fillings are specially designed to restore a tooth harmed by decay, while sealants utilize thin coatings of plastic applied onto the chewing surfaces of your molars. Let us help protect your smile today! Sealants create a smooth surface that is easier to clean and helps prevent cavities from forming. Our experienced team of dentists can help you determine if fillings or sealants are right for you. We use the latest technology and techniques to ensure your experience is comfortable and efficient. With our help, you can keep your smile healthy and looking its best!
Crowns and Bridges
At Dental Designers in Rockford, we take pride in our expertise in restoring smiles with dental crowns and bridges. A dental crown is a custom-made cap that fits over an existing tooth to protect it from further harm while enhancing its aesthetic beauty. If you're missing teeth, you need a bridge; two perfectly molded caps connected by one false tooth will fill the gap between your real teeth! With state-of-the-art technology at our disposal, we are confident you'll smile as brightly as ever when leaving us. Our seasoned team can help you determine the best approach for restoring your beautiful smile. Crowns and bridges are crafted to look natural and seamlessly blend with your other teeth, improving how well you chew food, articulate yourself, and retain the structure of your face. We utilize cutting-edge technology coupled with state-of-the-art techniques to make sure that we deliver optimal results! Contact us now for more information on our crowns & bridges services!
Teeth Whitening
If you want a brighter, more beautiful smile, visit Dental Designers in Rockford! Our experienced Rockford dentists use cutting-edge technology and customized trays that fit your teeth like a glove – delivering even distribution of the whitening agent. In no time, years of stains can be quickly removed from your teeth so you can show off your stunning new set of pearly whites! Our clinic provides Zoom!®teeth whitening services to help you achieve a brighter and more dazzling smile in only one hour. Also, with our at-home treatments, you can easily maintain your attractive look between visits. You don't need to wait any longer – get ready for a stunningly beautiful smile today, thanks to the power of Zoom!
Porcelain Veneers
If you want a picture-perfect smile, look no further than Dental Designers in Rockford. Their porcelain veneers are precisely crafted thin shells of tooth-colored porcelain that fit snugly over your teeth, and they can help correct an array of dental problems like chips, cracks, discoloration, and gaps between teeth. The best part is the results are completely natural-looking! If you are searching for a way to enhance your smile, porcelain veneers may be the solution. These veneers' natural and lasting look offers an appealing option that can last many years with proper care. At Dental Designers in Rockford, our highly experienced dentists will create a personalized treatment plan tailored just for you to help you achieve the beautiful smile of your dreams! Take the first step today by scheduling an appointment – we look forward to helping you get there!
Invisalign
Tired of having an unaligned smile? Are you so self-conscious because of your crooked teeth that you feel the need to hide them away? Fear not – Dental Designers in Rockford offer Invisalign, a revolutionary teeth straightening solution for all! This modern treatment offers clear plastic trays that fit snugly over your teeth and slowly move them into place. With Invisalign in Rockford, you no longer have to worry about feeling like a metal mouth – this is hassle-free dental care with effective results! For those desiring a perfectly straight smile, Invisalign is the ideal solution! Allowing you to brush your teeth and snack, all while wearing it discreetly, this orthodontic treatment eliminates the stress of traditional braces. So why wait? Visit Dental Designers in Rockford today and get started on your road to a beautiful grin with Invisalign!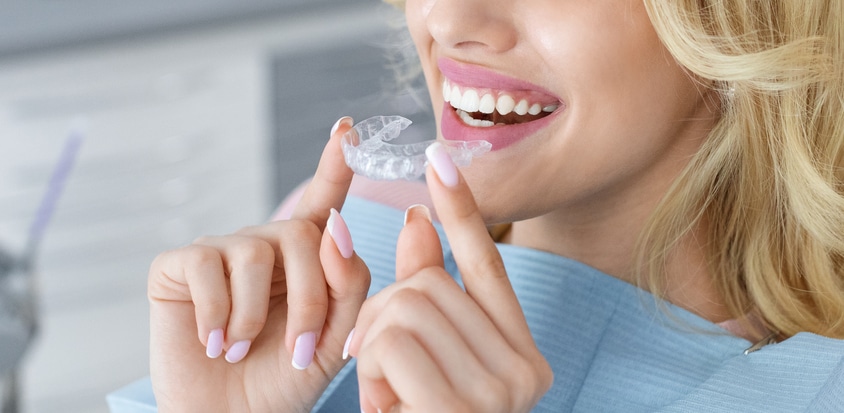 Why Choose Our Dental Office?
If you're looking for a Rockford dentist who will provide personalized care and attention while offering competitive pricing and insurance acceptance, look no further than Dental Designers! At Dental Designers, we go above and beyond to give our patients the highest quality of dental care available. Our knowledgeable team is committed to delivering individualized attention with every visit; no matter your needs, they will ensure they are met. With convenient scheduling options at an easily accessible location, competitive prices, and insurance acceptance, there's no need to look any further for a dentist! Here at Dental Designers, we prioritize providing quality care without breaking the bank. We accept various insurance plans to ensure that our services are accessible to everyone who needs them and offer flexible payment options so you can make sure getting your teeth fixed won't be too hard on your wallet.