Importance of Regular Dental Checkups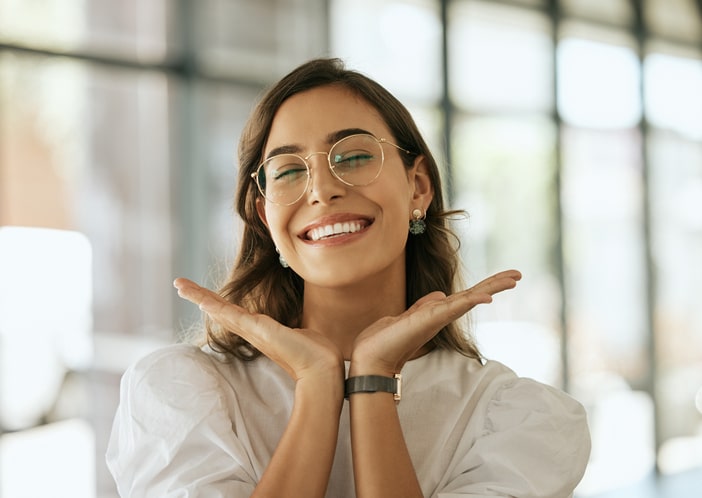 Introduction:
The opinion of your Rockford dentist matters a lot. These suggestions are based on several years of dental education, training, and experience. The dentists will evaluate what's causing you problems and tailor a solution for your ailments. To boost the strength of your teeth and protect your smile, your professional dentist in Rockford provides a personalized fluoride treatment program.
Welcome to dental excellence and custom-made care at Dental Designers in Rockford. Dentists are pledged to facilitate informed decisions regarding oral health care that you ought to take. That means we're standing with you through your lifelong decision-making about oral health.
1. Dental Exam Frequency
Dental checkup is one significant aspect of good oral health hygiene. The benefits of these appointments include early prevention and detection of dental issues, education on proper habits, and personalized treatment plans based on their condition. Patients need to understand the importance of these visits and how often they should schedule appointments with their Rockford dentist:
The Importance of Regular Dental CheckUps:
Early Issue Detection: Rockford dentist, through dental checkups, identifies dental problems in their earliest stages. These include cavity detection, gingivitis, oral cancer, and various other conditions. In most cases, early intervention is less intrusive and cheaper.
Preventive Care: At such visits, your dentist can offer preventative measures. Such measures may involve regular cleaning, fluoride application, and teeth cleaning in the home. This allows for preventing any dental problems that would form.
Customized Guidance: A Rockford dentist will give you unique recommendations and assistance concerning your dental care problems. These may also involve advice about fluoride therapy and diet modifications to suit your oral health objectives, as well as personalized oral hygiene guidelines.
Oral Health Education: Visiting a dentist helps enlighten you on why proper care of the teeth is necessary. They could offer details regarding correct brushing and flossing methods and the importance of fluoride, among others.
Overall Health Connection: Oral health and general health are closely tied together. Systemic diseases often become apparent in the mouth during dental checkups. These early detection mechanisms can improve well-being by facilitating appropriate interventions early enough.
How Often to Visit Your Rockford Dentist: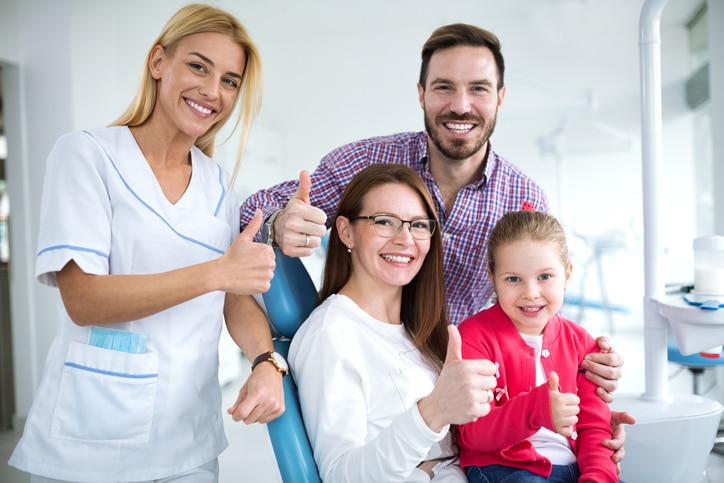 Dental check-up schedules for different patients are determined by dental health, age, and risk factors. Nonetheless, every six months should be scheduled for an examination. With this bi-annual schedule, it becomes possible to monitor your oral health constantly.
Sometimes, you may recommend that patients visit your Rockford dentist more frequently—every 3 or 4 years, for instance. Unlike the first group, those with excellent oral health and less probability of dental problems will require an annual checkup.
Therefore, Rockford dentists should decide how many times you will go for a checkup every year, depending on your specific dental health needs and risks. It would help if you stuck to the suggested time of keeping healthy by being up-to-date with any problem as possible.
2. Customized Dental Plans
The Rockford dentists know that the one-size-fits-all approach to dental care does not work. Rather than a one-size-fits-all approach, they develop personalized dental care plans for their patients according to their oral health needs. This personalization extends to fluoride treatment recommendations:
How Rockford Dentists Create Individualized Treatment Plans:
Comprehensive Assessment: Any customized plan for dental care starts with examining the current oral health standing of every person. The assessment comprises a dental health interview and review of the patient's medical history with particular attention to risks and special considerations.
Discussion and Collaboration: While working together, your Rockford dentist always keeps an open communication line to establish your aspirations, worries, and likes. This dialogue constitutes one of the most important aspects of shaping the recommended treatment to suit your requirements.
Risk Assessment: Dentists assess for risks that may lead to dental problems, such as caries. This evaluation considers diet, dental hygiene practices, health status, and genetic susceptibility.
Fluoride Treatment Recommendations: Your Rockford Dentist will recommend an individualized plan for fluoride treatment based on the results of the assessment. Such as selecting the proper fluoride product, dose, and frequency in a given environment.
Incorporating Preventive Measures: Other preventive measures, including diet recommendations, instructions on oral hygiene, and lifestyle modification toward improved oral health, might also be part of a tailored treatment plan along with the fluoride treatment.
Regular Monitoring: During your treatment, your dentist will conduct follow-up exams and may amend your program accordingly to ensure that you achieve the desired results.
Tailoring Fluoride Treatment Recommendations:
Fluoride Product Selection: Your particular oral health needs will depend on some specific fluoride products that the dentist may advise. For instance, for someone with a record of cavities, consider using a toothpaste with a higher degree of fluoride. However, if you have an increased risk of having enamel erosion, then fluoride gels or rinses can be recommended.
Dosage and Frequency: Your risk factors, together with your oral health objectives, determine the necessary dosage and frequency that is appropriate for fluoride treatment. Therefore, you get optimum protection but only a little exposure.
Patient Preferences: Your preferences and comfort level are also taken into consideration. If you prefer certain fluoride products or a specific application method, your dentist will strive to accommodate your choices.
Conclusion:
The Expertise of Rockford Dentists: Rockport dentists can be referred to a specialist with professional education and practice. This helps their dentist to understand why fluoride treatment is vital concerning oral care.
Customized Dental Plans: After thorough diagnosis and patient input, Rockford dentists develop customized treatment protocols that address dental issues. Creating customized fluoride treatment recommendations will ensure you get quality medical dental care that fits your specific needs.