Best Dentist for your family in Rockford
How to Choose the Best Dentist for Your Family in Rockford? When it comes to finding the perfect dentist who can provide quality care and meet the needs of each family member, there's no room for compromise. It isn't an easy task to find a local dentist who feels just right—but luckily, if you live in Rockford, there are some helpful tips that can help make your search for the best dentist for your family much faster and simpler. Research their credentials, read reviews from other patients, ask trusted friends and family members, and talk to the staff directly to get all the information necessary to make an informed decision when selecting your family's new dental provider. By taking time and effort to research properly, you'll have greater peace of mind knowing you are getting the best possible care for everyone in your family.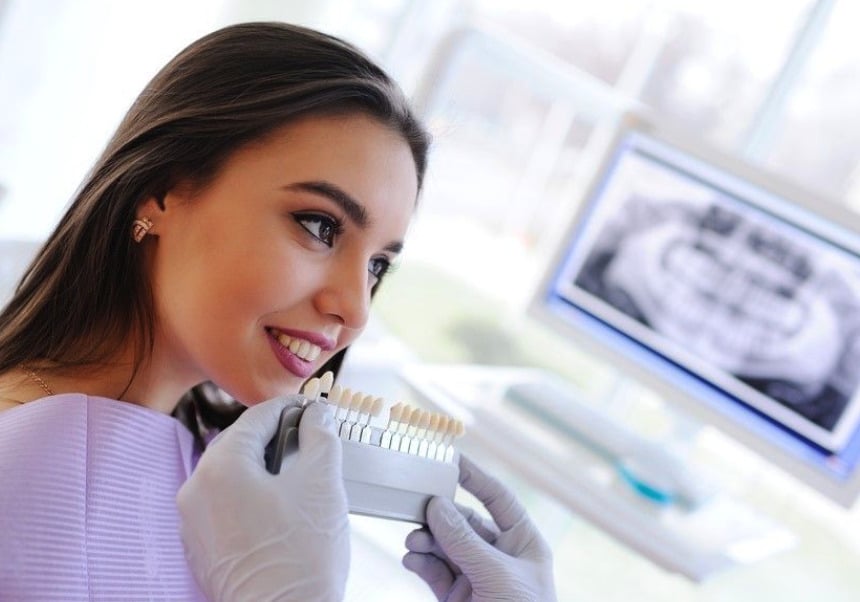 Ask Friends and Family for Recommendations
If you're looking for the best dentist in Rockford, don't just settle with what you can find online. Ask around and get the real scoop on your potential dentist from family and friends who have had an experience with them – that is the true measure of quality dental care! To get the best advice, turn to your support system and ask for doctor recommendations. As you evaluate each practice, pay close attention to the promptness and friendliness of the staff and if they take follow-up care seriously or explain procedures thoroughly before starting any work. All these factors should be considered when deciding on a dental provider that's right for you and your family!
Check Reviews on Websites Such as Google or Facebook
When looking for a quality dentist in Rockford, it can be difficult to know where to start. You want someone who will give you the utmost care and attention, which is why studying up on patient reviews online could be your ticket to finding the perfect fit! Don't forget to utilize review sites like Google and Facebook for ratings, testimonials, and descriptions of dentists in the area. You can also go straight to Yelp or Healthgrades for more thorough reviews about customer service, comfortability during procedures, and the effectiveness of treatments – all essential components when selecting a dental practice. In order to make an informed decision about your care provider, it's always best to do some research first! Search for the Best Dentist for your family in Rockford, and read reviews of different providers.
Determine the Services You Need Now and What You May Need Later
Finding the perfect dentist for your family is a significant decision – after all, you want to make sure everyone's well-being and dental health are receiving appropriate care now and in years to come. Before making a selection, it's essential to consider what services will be required not only presently but also in upcoming years. Carefully consider your dental needs and any potential services you might require in the future, such as orthodontics or root canals. With a bit of research and thoughtful planning, you'll undoubtedly find a dependable family dentist who will offer all of the necessary clinical resources while providing emotional support for your entire family!
Consider Experience and Qualifications
To ensure your family is receiving the best dental care possible, it's essential to do some research on any dentists you're considering. You can easily evaluate their skills and qualifications online or during a first consultation with them. Having access to the right background information helps determine if they are providing stellar services in various areas of dentistry. With their superior qualifications and experience, you can rest assured knowing that your dentist is well-equipped to handle any of your oral health needs – regardless of how intricate they may be. Verifying the dental professional ahead of time will save you from potential headaches in terms of money and time. Choose an experienced dentist in Rockford. 
Look at Provided Services
Are you hunting for the ideal Rockford dental practice that can meet your family's needs? Besides routine cleanings and checkups, it is vital to consider if the office provides orthodontics or periodontic services as part of their family dentistry. Doing so ensures that you get comprehensive care under one roof! Does the practice provide cosmetic services like tooth whitening, bonding, or veneers? It's also advisable to look at any specialties they may have that could benefit your family. Taking this extra step can go far in ensuring you make an informed choice when selecting a dental practice for your loved ones.
Consider Cost & Insurance Coverage
Before settling on a new physician or dentist, always consider the care quality and cost. To make an informed decision, research precisely how much different treatments will cost out-of-pocket for you or your family members and contrast that with what is covered by insurance plans (if applicable). Before you start your journey, research your insurance policy and ensure that any medical treatments are covered. Doing this will give you peace of mind, knowing that quality care doesn't have to come at an exorbitant price tag. So double-check what is included in your coverage – it could potentially save you a lot!
Find Out About Emergency Care Options
Making a decision on the correct medical facility for your family's health requirements is important. When you're researching, it's crucial to take into account what kind of emergency care services each practice provides. Thankfully, many establishments now deliver same-day appointments and walk-in visits during emergencies. By thoroughly analyzing and assessing emergency medical care options, you can make an informed decision about the most suitable practice for your family in case of a dire situation. This guarantees that everyone in your home receives immediate medical attention when necessary.
Conclusion
Choosing a new dentist for your family can be an overwhelming experience. It's important to take the time to find someone who meets all of your needs and is able to provide quality care for everyone. To make sure you have the best experience possible, the following tips are invaluable: research potential options thoroughly, look into reviews, ask your family and friends, and investigate memberships that may offer discounts or other incentives. All this should help you make an informed decision. If you remember these handy tips when searching for a great new dentist, finding one should be easy! Dentist in Rockford is one of the leading dental offices in IL. Dental Designers are here to help.
FAQs
Q: What should I look for when selecting a dental practice?
A: There are several factors to consider when looking for the ideal dentist or dental practice, including qualifications, expertise, available services, and cost. Furthermore, it is imperative to research any emergency care options as well as uncover if there are memberships that can offer savings or other benefits.

Q: Can I read any reviews before choosing 

a dental practice?
A: Yes, perusing online reviews is an excellent method of comprehending the quality of service that dental practices provide. Moreover, requesting suggestions from family and friends could prove beneficial too!
Q: Are discounts or other incentives available when selecting a dental practice?
A: Before you make a decision, it's always wise to research potential expenses. And don't forget to double-check what your insurance plan covers – this way, you won't be caught off guard and pay out of pocket for services that can be taken care of with your policy. Additionally, some dentists or dental practices offer memberships that come with discounts and various bonuses.